After over a year of baking countless sourdough loaves, working from your bedroom, and using buckets of hand sanitizer every time you go to the grocery store, you're drained. You're tired of the madness, tired of the masks and the social distancing. However, there is a perfect remedy for the fatigue that will provide a little bit of rest and recuperation: a vacation.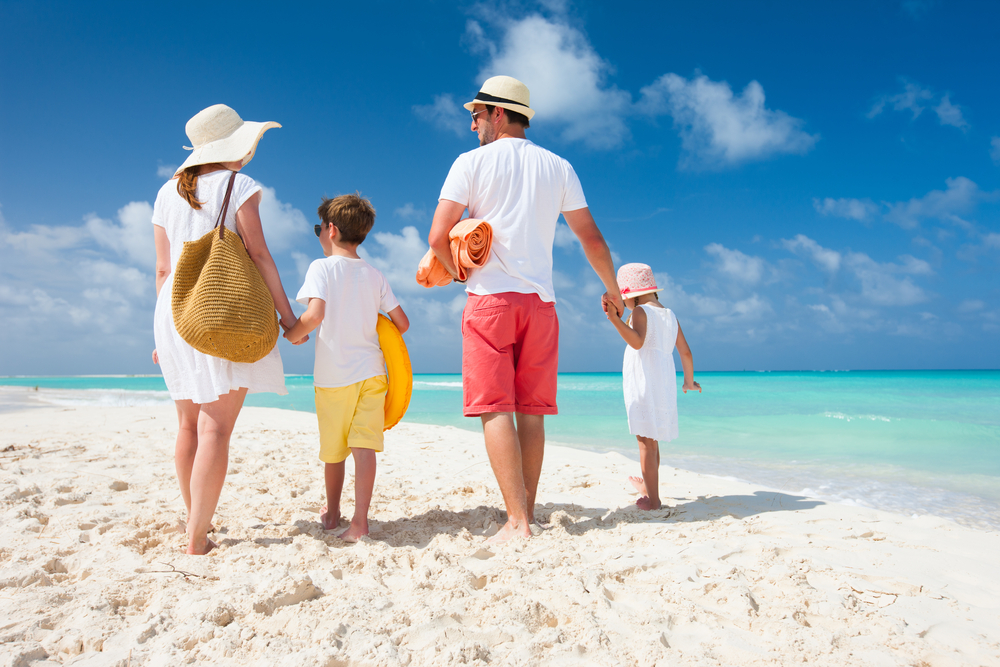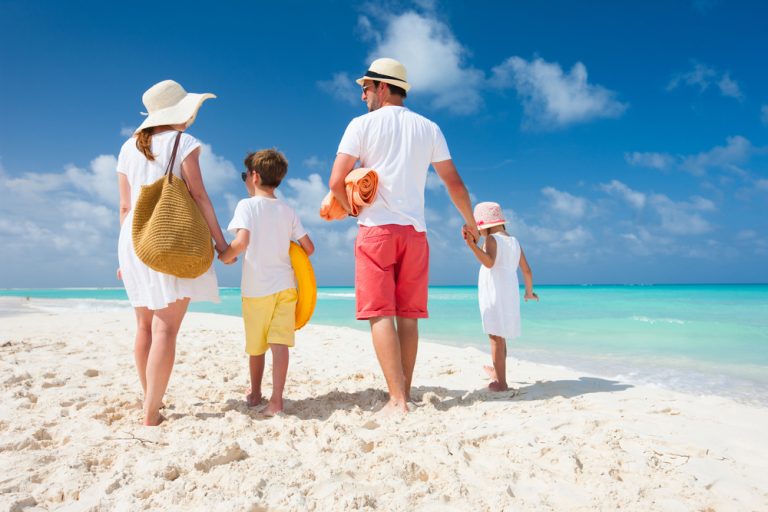 Yes, you deserve a vacation! You deserve to dip your toes in the ocean or hike up a mountain, and you deserve to look good doing it. While this past year has brought lots of heartache and frustration, it's also brought on some cool new fashion trends that are begging you to wear them on your next trip. Whether you're headed on a Greece cruise or to a local beach, here are six fashion-forward styles for your much-needed vacation this summer.
1. Two-Piece Sets
If you haven't seen matching sets everywhere, you may want to come up from that rock you've been living under. Matching sets could just be the number one fashion trend of the year, and everyone from Instagram influencers to your next-door neighbor is wearing them. They come in endless styles and include sets of pants and tank tops, skirts and short sleeves, shorts and crop tops, and more. They're perfect for weekend brunch or for photos on the beach.
2. One Piece Bathing Suits
You may think of one-piece bathing suits as come and gone, but they're back now and better than ever. One-pieces are no longer just for the modest; they come in adorable, sexy styles — such as crisscrossed fronts, halter tops, and cut-outs — that are perfect for anyone of any age. Plus, they can double as a bodysuit. When you're on a beach vacation, you can wear your one-piece all day long and make it easy to switch from sunbathing to swimming in seconds.
3. Maxi Dresses
There are few fashion trends more comfortable and effortlessly stylish than the maxi dress. Maxi dresses feel like you're wearing a paper bag over your body, but you'll look gorgeous and picture-ready anyway. Popular styles of maxis right now include dresses with leg slits, colorful prints, puffy waistlines, elbow-length sleeves, and more. Dress it up with a chic pair of heels or dress it down with a cute pair of flip-flops. Whatever you do, you can't go wrong.
4. Strappy Tank Tops
Regular tank tops are cute, but strappy tank tops are a whole new level. These tanks cut off above your belly button and feature adorable straps down to your waistline, which means they're a perfect blend between coverage and showing some summertime skin. These tanks pair beautifully with a pair of high-waisted jeans or a midi skirt, and you can throw on a denim jacket for those chillier nights.
5. Bra Tops
Every woman needs that perfect bra top — especially when it comes to packing for your summer vacation. You can wear a bra top underneath a light sweater or t-shirt (way comfier than a regular bra!), but you can also wear it by itself with a leather jacket or a blazer. You can get them in lacey, cotton, or satin styles. They're also the most versatile style out there; they're ideal for either a stylish out-to-dinner look, a morning walk for coffee, or just lounging around in your vacay villa.
6. Bright Colors
Who cares what you're wearing if it has some hot pink and neon green in it? Bright colors are in; they give any average-looking t-shirt, pair of shorts, or sweater a vintage and eye-popping look. Whether you go for color-blocked, solid, or floral patterns, you'll turn heads in anything bright and bougie.
So what are you waiting for? Grab some friends, book that flight, and head to the mall. There's a good chance that this summer vacation might just be the best (and most Insta-worthy) one yet.
The post 6 Must-Wear Styles for Your Summer Vacation appeared first on Style Motivation.