News — HappinessIsHomemade
• 290 • BlogHop • HappinessIsHomemade • LinkParty • Linky • PumpkinWeek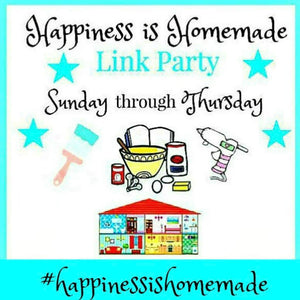 Messy Messy Fail - One of our 9 chrysalis' that we hatched in our home this fall didn't make it.  To be sure there was no chance of survival (the chrysalis was partially black for over a week) we took it outside and performed an autopsy.  We promptly said a little prayer and buried it's remains in our side garden next to the butterfly bush. Tidy Victory - Our other 8 chrysalis' that did hatch were such an absolute joy to care for!  We've never done this before and were given great advice from a few friends who do this all...
---
• 290 • Bev • HappinessIsHomemade • HIH • Lisa • Sinea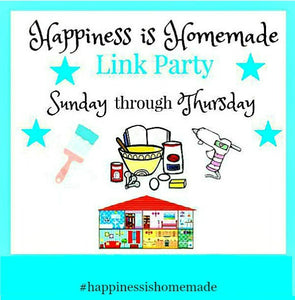 This week's Happiness is Homemade Link Party features are all about the pumpkins.  From pumpkin recipes to inexpensive pumpkin decor for the Fall.  Check out the ideas and recipes this week on the link party to help you along.    Now for a note from this month's hostess: Lisa from Blogghetti here again with this week's Happiness is Homemade features. Last week I mentioned that it was starting to cool off here in Middle Georgia. Well...it was a tease because since then it's been 100 or higher here STILL I'm really over this hot weather, so this week my features are...