• AutumnStyle • Clothing • Fashion • FemmeLuxeFinery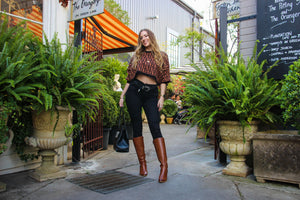 s. Some of our new go-to pieces are from none other than Femme Luxe, and we can see ourselves wearing these pieces everywhere this autumn. When Kristen spotted this houndstooth oversized sleeveless jumper, aptly named Kristen (it's fate), she knew she had to have it. The last six months we've been watching all our friends back in the UK take their lockdown style pics from their backyards and daily walks, and we've seen this style of knitted vest dotted over our Instagram feeds. Kristen styled it tucked into a white pleated tennis skirt and leather knee-high boots, but you could...
---
• Clothing • Costumes • Halloween • Kid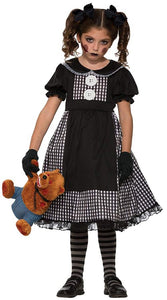 Why? Because the celebration of the creepy season, Halloween, is yearly. Having kid Halloween costumes for your children are essential. That's the best part of the seasonal event, to dress up weird and look frightening. Your child might have to attend parties or go Trick-or-Treating, so they must have a kid Halloween costume on and that's traditional. Those Halloween parties would probably hold a contest for the best costume as well. Obviously you would want your child to win, since you as the mother is the one dressing your kids up anyways. Guess what? We're going to help your kid...
---
• Clothing • Costumes • Halloween • Women
Finding a women Halloween costume that could really define those curves you ladies have got, is quite hard. Which is why we are helping you out right now. Walking down the street at the night of the scary season of the year, Halloween, and seeing people turning heads to admire your women Halloween costume would certainly give you a sense of confidence and self belief. Those are insecurities that most of the time keeps bothering us ladies. Still though, ladies, you know you are beautiful just the way you are. But sometimes going out on the street in unusual wear...