• Clothing • Costumes • Halloween • Kid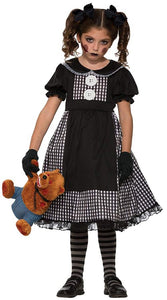 Why? Because the celebration of the creepy season, Halloween, is yearly. Having kid Halloween costumes for your children are essential. That's the best part of the seasonal event, to dress up weird and look frightening. Your child might have to attend parties or go Trick-or-Treating, so they must have a kid Halloween costume on and that's traditional. Those Halloween parties would probably hold a contest for the best costume as well. Obviously you would want your child to win, since you as the mother is the one dressing your kids up anyways. Guess what? We're going to help your kid...
---
• Clothing • Costumes • Halloween • Women
Finding a women Halloween costume that could really define those curves you ladies have got, is quite hard. Which is why we are helping you out right now. Walking down the street at the night of the scary season of the year, Halloween, and seeing people turning heads to admire your women Halloween costume would certainly give you a sense of confidence and self belief. Those are insecurities that most of the time keeps bothering us ladies. Still though, ladies, you know you are beautiful just the way you are. But sometimes going out on the street in unusual wear...
---
• Halloween • Holiday • Home • Kids • Reviews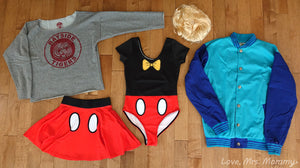 Have you ever wanted to play the part of your favorite TV or movie character? It can be a lot of fun imagining yourself in these crazy, silly, or even bizarre situations our favorite characters get into. Unfortunately, we won't get the chance to be that person in real life (other than in our dreams), but I did find a way to feel like your dreams are a little bit more of a reality. Thanks to TV Store Online, you can find a TON of cool gear from your favorite shows, movies, and more! TV Store Online sent me these...
---
• Dylan • Family • Fashion • Halloween • Mei
Turn on your JavaScript to view content   Can you believe that Halloween is a week away??  October has been such a busy month, and I'll admit I only just now figured out our costumes for this year.  Halloween has always been one of my favorite holidays of the year, but I have to say that with kids, it's 10000x more fun!  I was finally able to convince Adrian to get in on dressing up a couple of years ago, and our family Halloween costumes have since become a memory that my kids talk about all year long! I wanted...
---
• Christmas • Halloween • HalloweenDecorations • treetopiaHalloweenqueensandkings
DIY Halloween Tree Ornaments with Crow Topper on Bright Blue TreeI love Halloween but have never decorated a Christmas tree for Halloween before. This was a fun challenge and adds so much fun and haunting holiday spirit in our home.  I was happy to be part of Treetopia's DIY Queen's and Kings Halloween Tree Series last year 2018, and feel like it needs to be shared again this year. Have you ever set up a holiday tree for something other than Christmas? It's super fun...and oddly addicting! These 7 talented bloggers were all part of this fun blog hop!  Each blogger...