• Halloween • HalloweenCostumes • HalloweenCrafts • Natl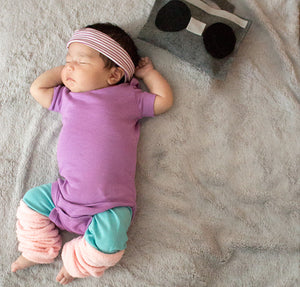 Feeling frightened that it's almost trick-or-treating time and you don't have your kid's costume ready yet? Check out these easy last-minute Halloween costumes for kids. Many of them can be made with things you have stashed in your closets and dress-up bin, and take less time to make than it takes to eat a supersized candy apple. Scroll through these DIY costumes for kids to find your favorite. photo: Primary Jane Fonda Legwarmers, a pair of leggings, and a onesie are all you need to get your heart rate pumping with this DIY aerobics instructor costume. Bigger kids can swap...
---
• Crafting • HalloweenCostumes
I don't know about y'all, but every year, I try to plan for Halloween early and every year, my kids promise they have absolutely, positively made their final decision and then change their minds. When costumes are elaborate, handmade things (looking at my 7-year-old for whom I made a Ladybug dress last year and who told me in July she was going to wear it again this year with a few adjustments and then announced, last week, that she had changed her mind back to being a Light Fury), this can be not only frustrating for the adults making the...