• Life • Marriage • Occasions • Weddings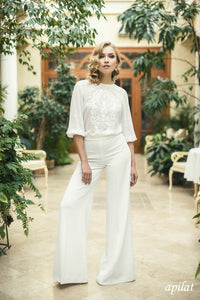 ss It was a long time ago when women began to wear dresses and gowns on their wedding day. But our society is changing, and so is our confidence to baulk tradition! Nowadays, there are women who want to be less feminine and aren't comfortable with flowers and lace. They want to present themselves as individuals, and so they opt to wear something that would somewhat show who they are. The number of ladies who ditch gowns for pants is increasing, so it's not unusual at all anymore. Here are 20 wedding pantsuits that you can use as a pattern...
---
• Family • Life • WorkFromHome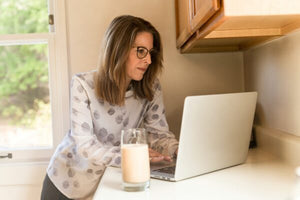 Working from home can be tricky. The environment is relaxed and we keep watching the news to monitor the evolution of the pandemic. That can easily put us in a "oh-my-the-world-is-crazy-now-I-can't-work" mood.  The dress code you choose for yourself every day will help you manage your time well and stay productive.    Here are some tips for those telecommuters—whether you're a boss, an employee, or self-employed—who may be scratching their heads as to what to wear.  For Bosses (LinkedIn Sales Navigator/Unsplash) It's not easy for company leaders to see suspended operations or unwanted lay-offs. But they still have to get going,...
---
• Activities • Life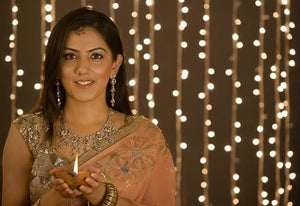 Every woman dreams of getting that perfect look for each special day, dazzling with lights and surrounded by friends and family to multiply the fun. What if we told you that you need not spend a fortune on your outfit, hair, and makeup, and still have that flawless look you seek? Here are a few fashion tips for Diwali that are simply too glamorous to ignore. Style Tips for Diwali – 2019 Diwali is one festival where you want to look your best. Steal the show this Diwali by keeping a few style tips in mind to look effortlessly beautiful...