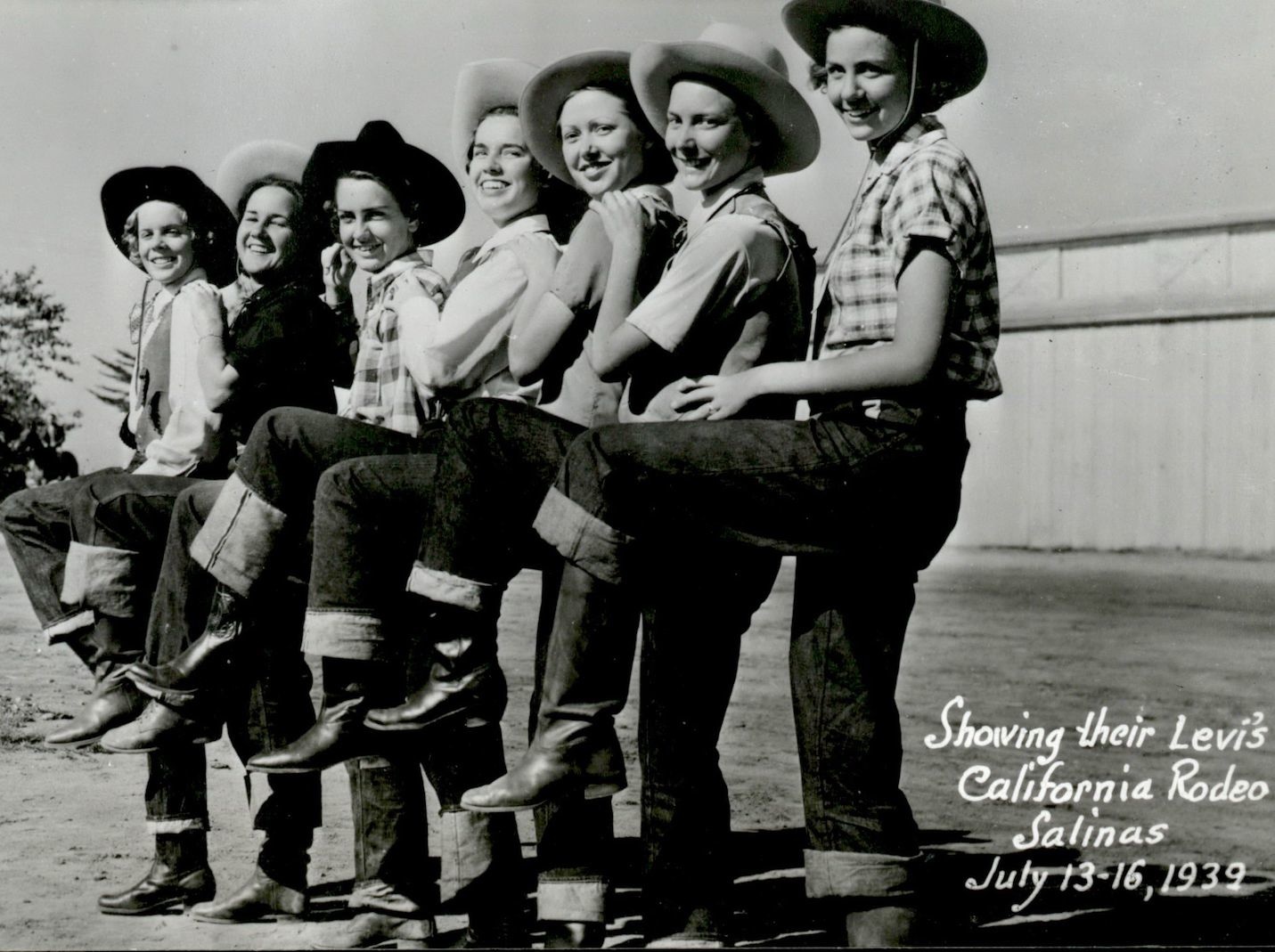 It's the largest public display of garments, photos and objects from the Levi Strauss & Co. Archives ever assembled.
People around the planet have been sporting his name on the back pockets of their jeans for almost 150 years. We San Franciscans take great pride in the fact that he lived, worked, and invented an icon of American style here.
Still, Levi Strauss, we hardly knew ye...
---
You were born in 1829 in Bavaria with the first name Lb. What? (We could be asking: "How does my tush look in these Lb's"?)
In 1873, your partnership with fellow Jewish immigrant and tailor Jacob Davis was key to the innovative decision to add metal rivets to your "waist overalls," giving birth to the blue jean, aka Levi's original 501forever transforming American fashion and culture. Had no idea.
You were a founding member (circa 1850) of one of California's oldest congregations, San Francisco's Temple Emanu-El. Holy matzo balls!
These are just a few of the fascinating and little-known facts visitors will discover when taking a whirl through the Contemporary Jewish Museum's Levi Strauss: A History of American Style. Opened on February 13th, the show runs through August 9th and features more than 250 items, garments (including a pair of 501s from 1890), photos, advertisements, documents, and objects from the Levi Strauss & Co. Archives. Altogether, they offer a comprehensive look at the life and legacy of Levi Strauss, both the man and his company.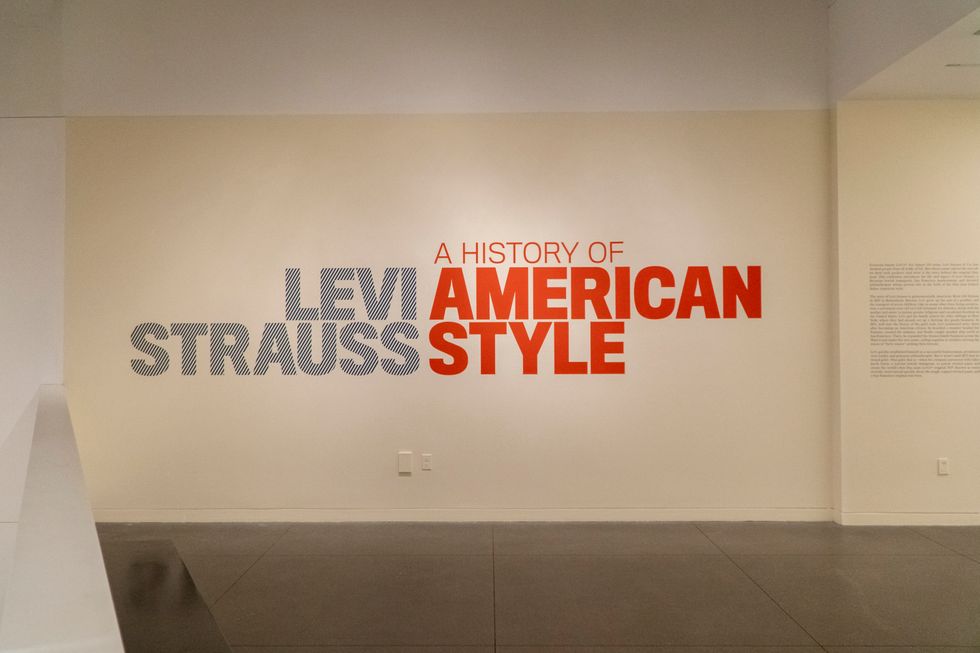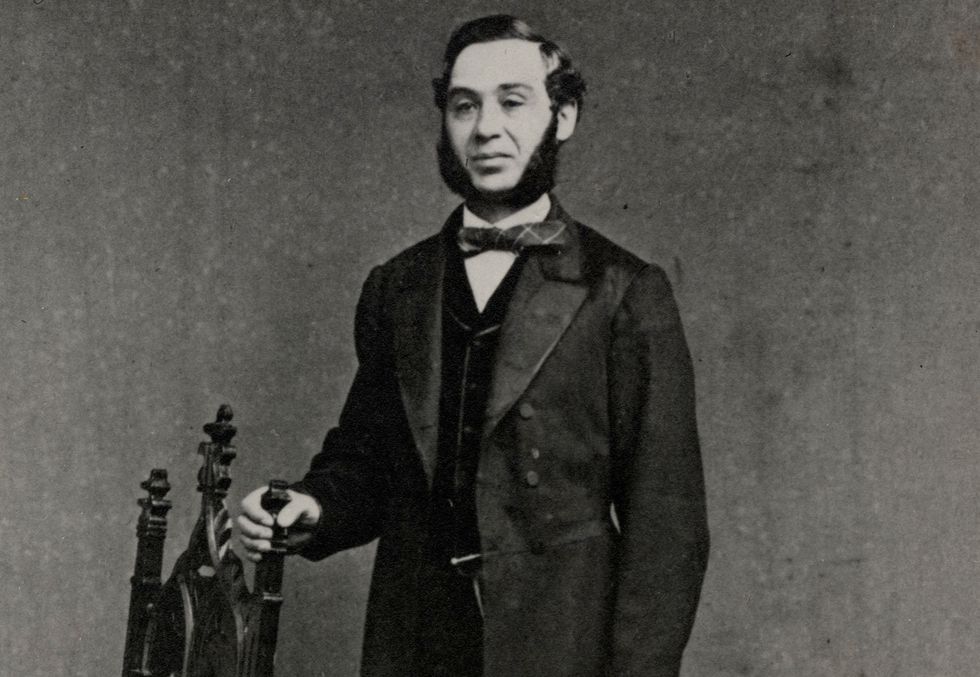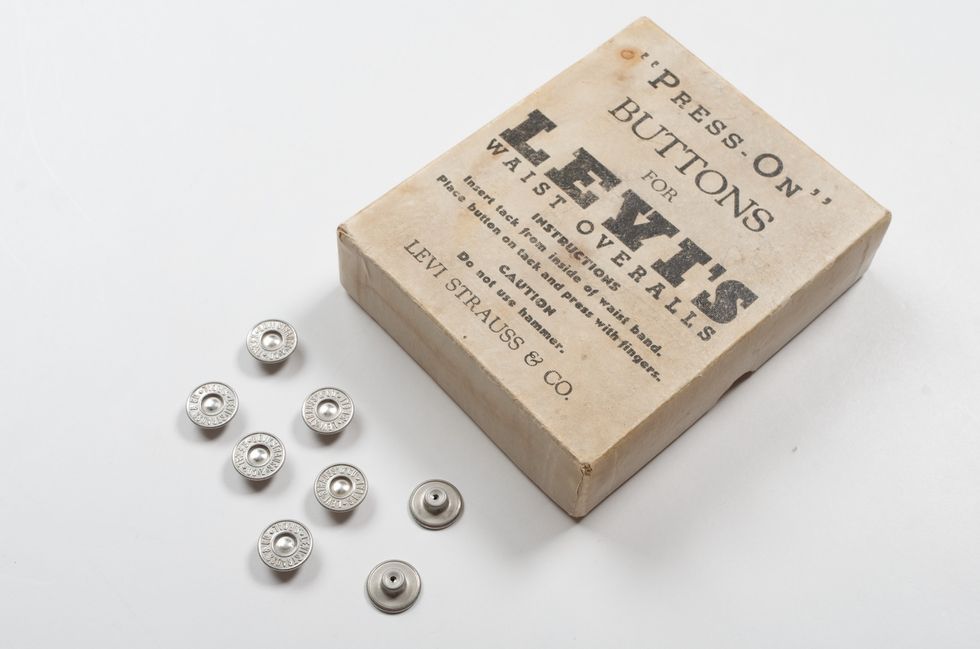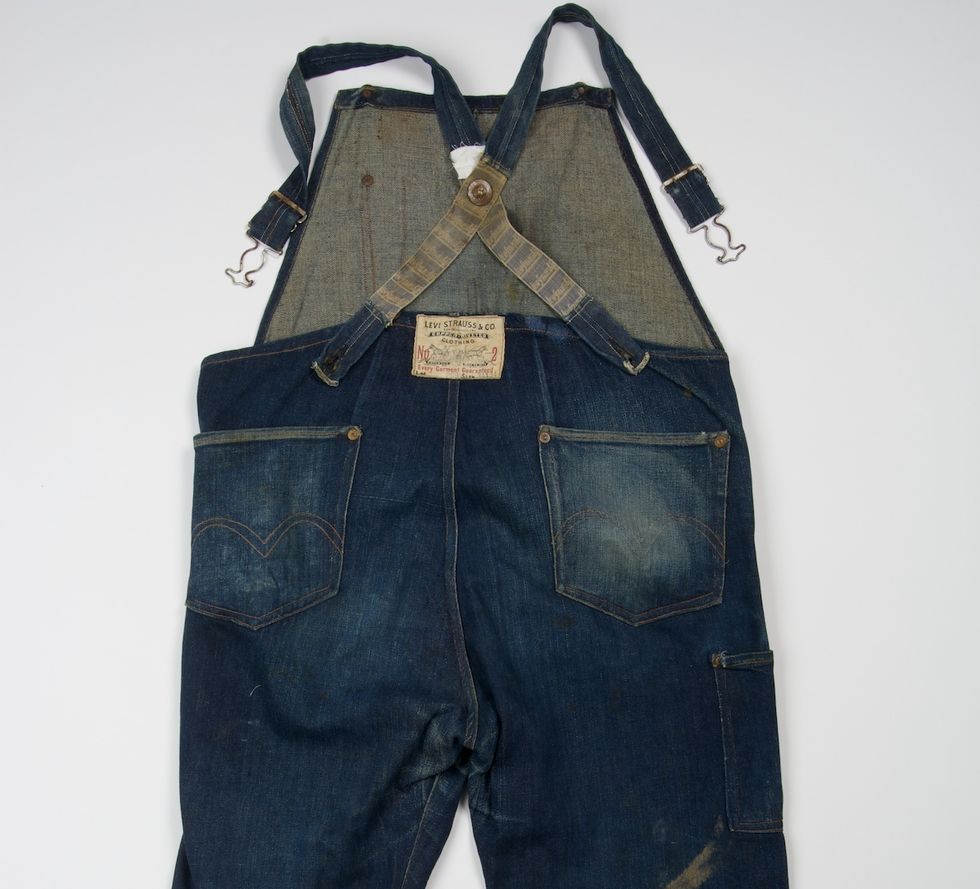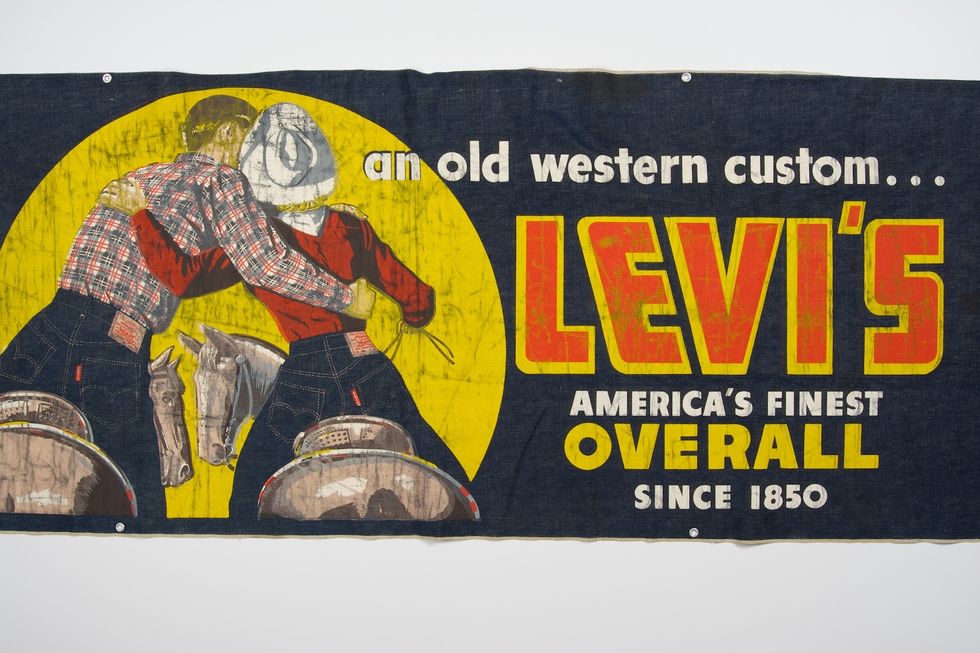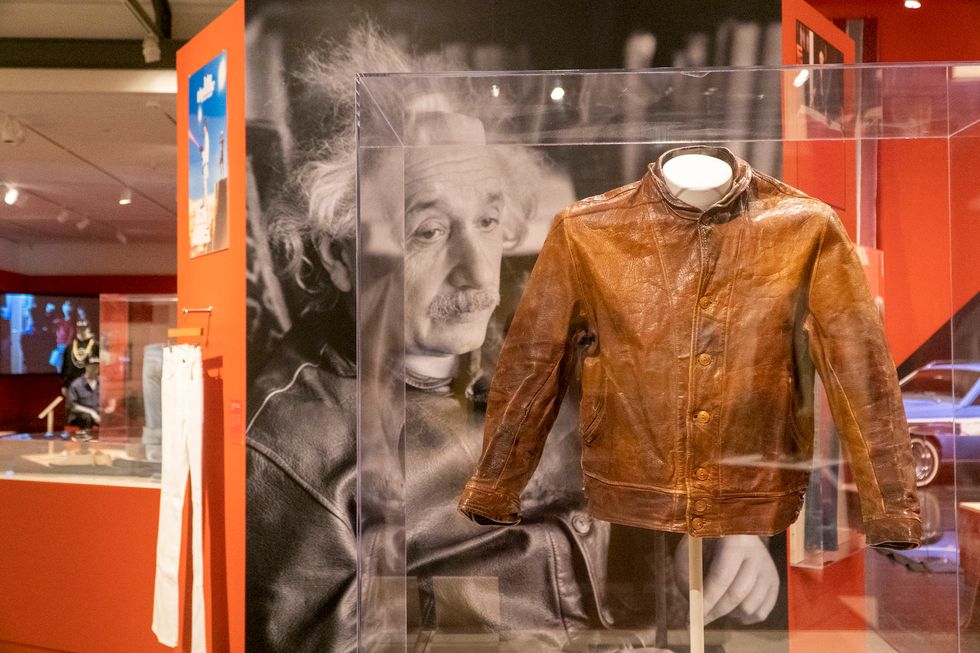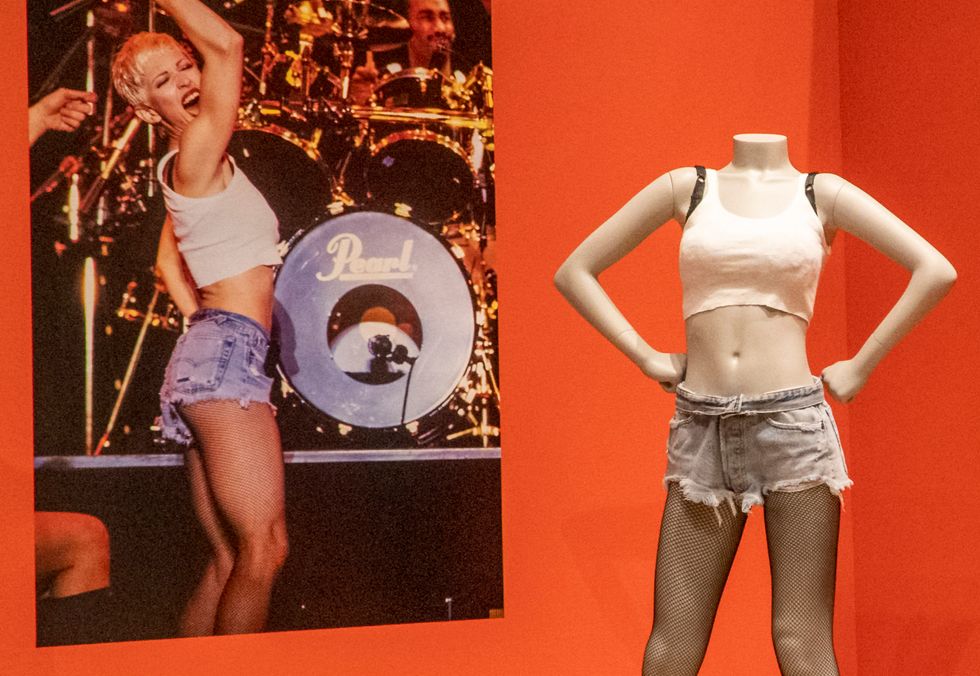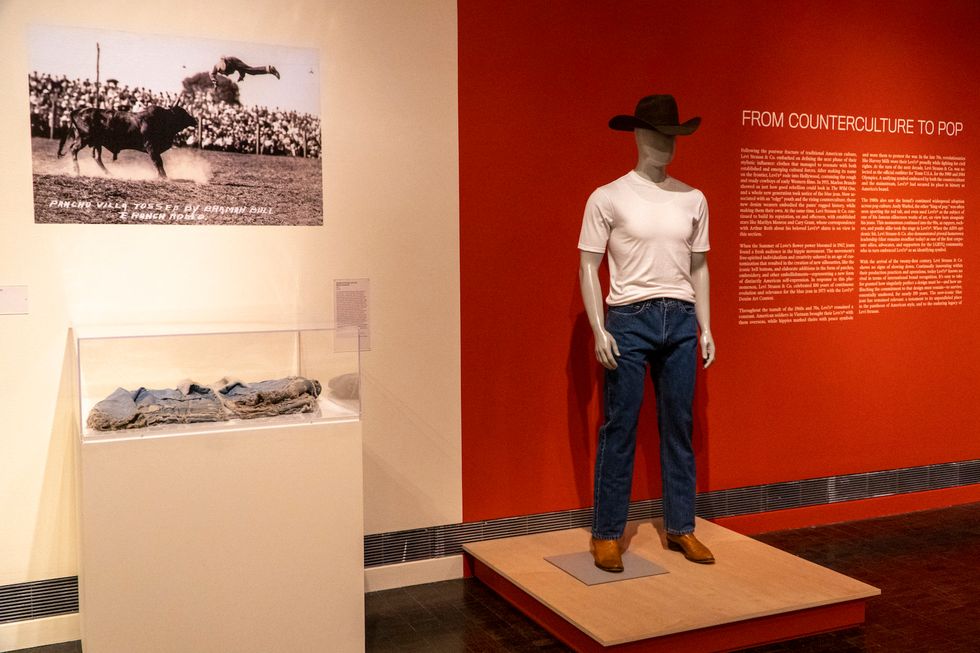 "Through a celebration of the birth of the blue jean, the exhibition shares the story of a hardworking Jewish immigrant who realized the American dream and inspired a style revolution that continues today. It contextualizes the Jewish experience for twenty-first-century audiences, offering insight into the history of San Francisco and its Jewish population, the story of an iconic element of American style, and the inventive spirit behind it all," says Lori Starr, CJM Executive Director.
Indeed, the exhibit takes us on a wild ride: From Strauss' homeland in Bavaria to New York and, ultimately, San Francisco during Gold Rush days through the establishment of his eponymous company with a focus on durable clothing for 19th century miners and blue-collar workers through the 1950s where Levi's shaped the mythology of the American West via western-wear, cowboys and sweeping advertising campaigns and through today, where the SF brand continues to stand for authentic and effortless utilitarian style synonymous with American cool.
We're betting museum goers will be particularly excited about the latter part of the show, which stars pieces worn by the famous and fabulous. A few of our favorites include a deliciously distressed, never-before-exhibited leather jacket worn by Albert Einstein (circa 1934), a patchwork denim skirt suit worn by Lauren Bacall (circa 1970), Jake Gyllenhaal's simple white tee and denim look from Brokeback Mountain, white jeans designed by Keith Haring for a 2008 Macy's Passport event, and cut-off jean shorts (and fishnets) worn by Madonna back in her platinum-blond-pixie days.
Oh, Lb! Turns out to know you is to heart you even more.
// Levi Strauss: A History of American Style runs through August 9th; CJM, 737 Mission St. (SoMa),
thecjm.org