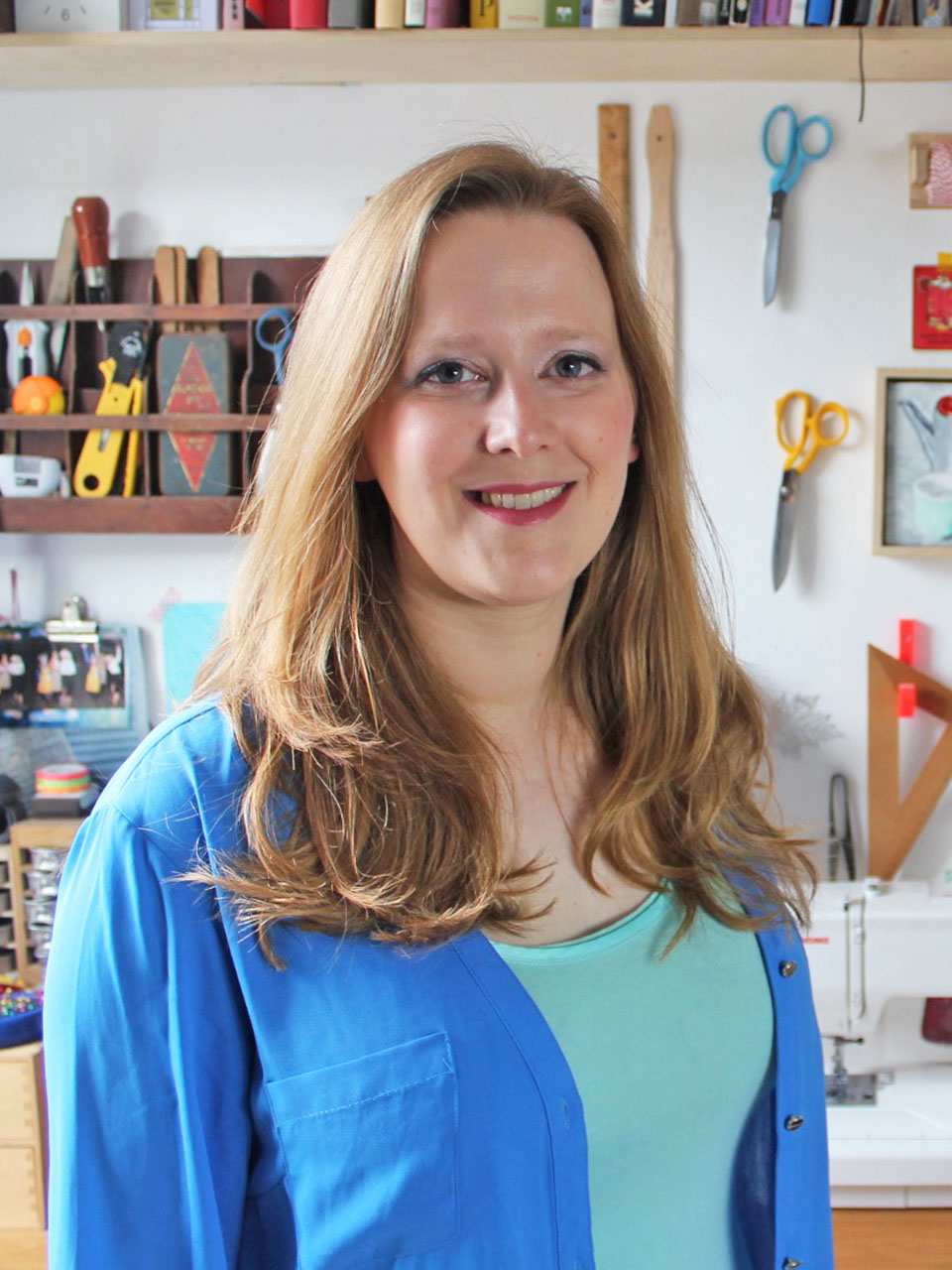 Hello there! If you are in need of some bright and happy sewing inspiration then we've got you covered in this weeks Sew Reporter. Scroll down for some absolutely gorgeous makes, new patterns, and other news from the sewing community.
Also on the blog this weekend: some very exciting news, we have announced the Online Sewing Weekender! You can read all about it here and we hope you will join us on the 13th and 14th of June.
---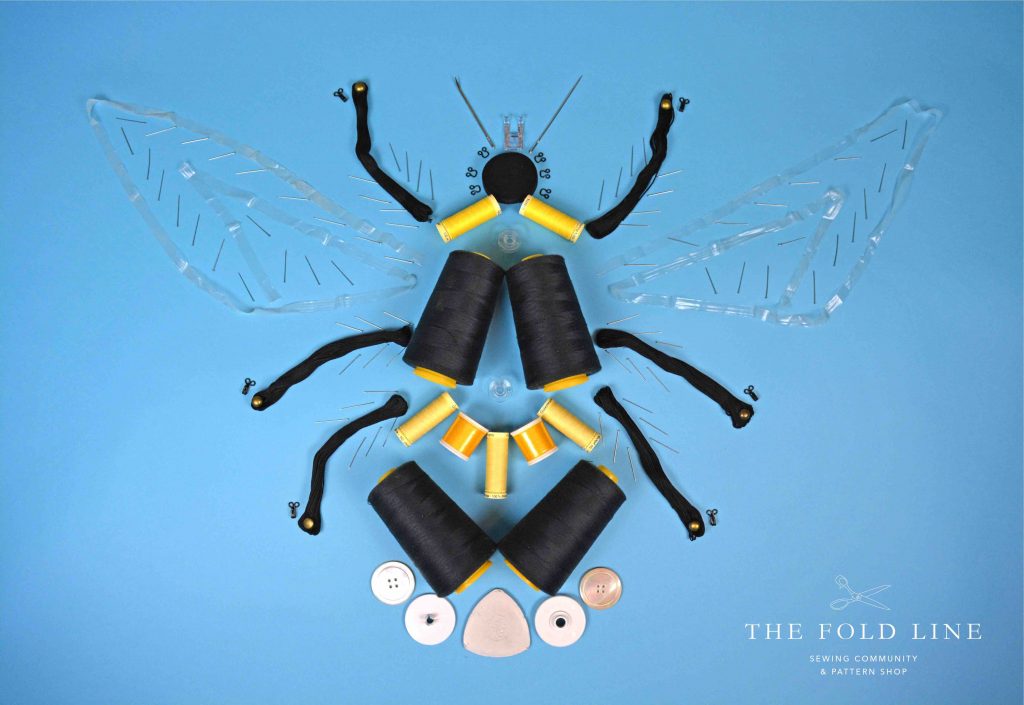 Are you watching the Great British Sewing Bee series 6? We have searched high and low to bring you the best selection of sewing patterns from independent designers and commercial pattern houses that featured in this weeks episode, so you can re-create your favourite 'Bee' look at home! For the nr. 1 fans: check out our ultimate guide to the Sewing Bee page. We've got loads of exciting Sewing Bee goodness including a review of the book that accompanies the series!
---

BOOM! Meg from MegMade Sewing stitched the Cissy Dress from Homer & Howells in a bight yellow wool crepe and she's looking fierce!
We love this summery outfit from Melissa aka Fehrtrade. She made the Closet Case Patterns Pietra Pants and the Paper Theory Kabuki Tee and it's a perfect pairing!
This very pretty I Am Patterns Cassiopée dress is made by Emily from Self Assembly Required and you have to check out her blog to see a close-up of the embroidery she added to it.
A Tilly and the Buttons Alexa romper in a bright blue linen is all we want this summer! Oh, and we wouldn't mind Paige Joanna's fabulous sunflower sunglasses too!
Danica, who blogs at Danica Does It made her fourth Tilly and the Buttons Indigo dress. Danica always makes us smile with her beautiful laugh and her beautiful makes and this one is no exception!
This. Boilersuit. Is. Glorious! Atia of The Bright Blooms made her Merchant & Mills Thelma boilersuit in a pink twill and it looks sooo good.
This might be the cutest little ruffle we ever did see! Kathy of Sew Dainty rummaged through her stash and found this beautiful linen, which she turned into the I Am Patterns Perle ruffle dress.
This silk loungewear set from Mia aka Sew North is the Sade Tunic paired with the Rae Pants from the Breaking the Pattern Book by Named. We have no words other then STUNNING!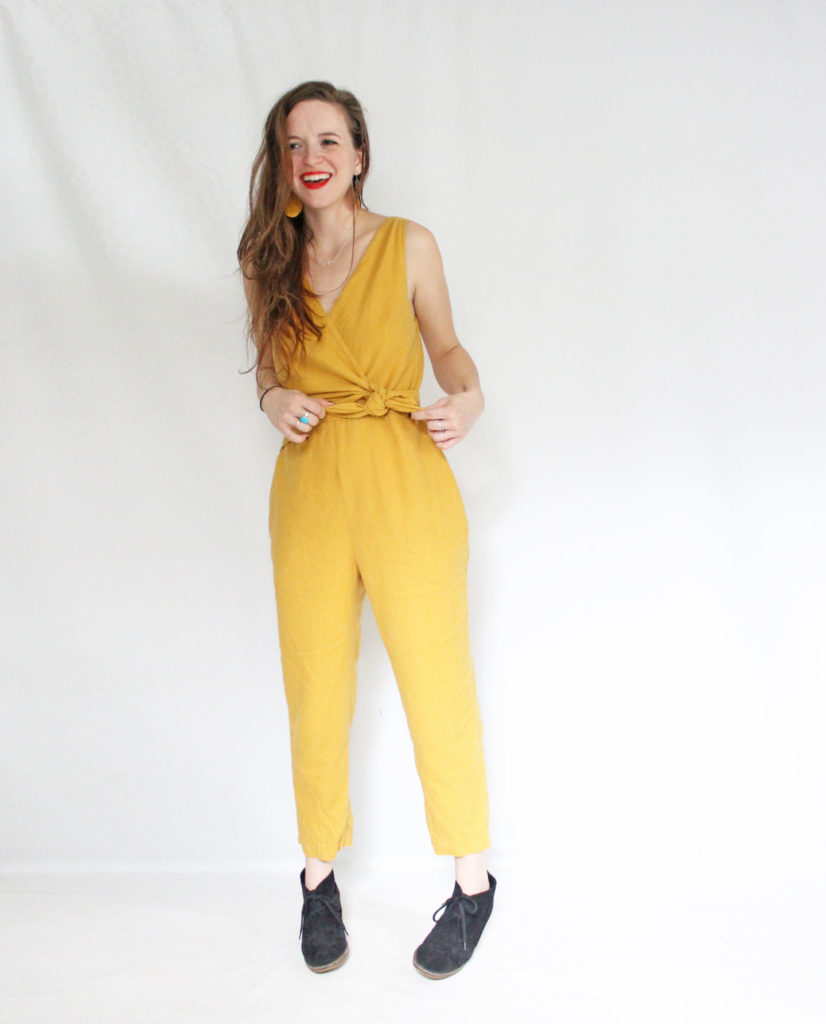 Amy of Amy Nicole Studio made the Papercut Patterns Sierra Jumpsuit in a bright yellow linen and it's perfection!
These oranges on a minty back ground + a By Hand London Anna and Flora dress mix = the perfect summer dress! Kate from Kate Eva nailed it.
Ohh these Megan Nielsen Tania Culottes look rather fabulous on Laura @bobbinsblog! Check out her pattern review here.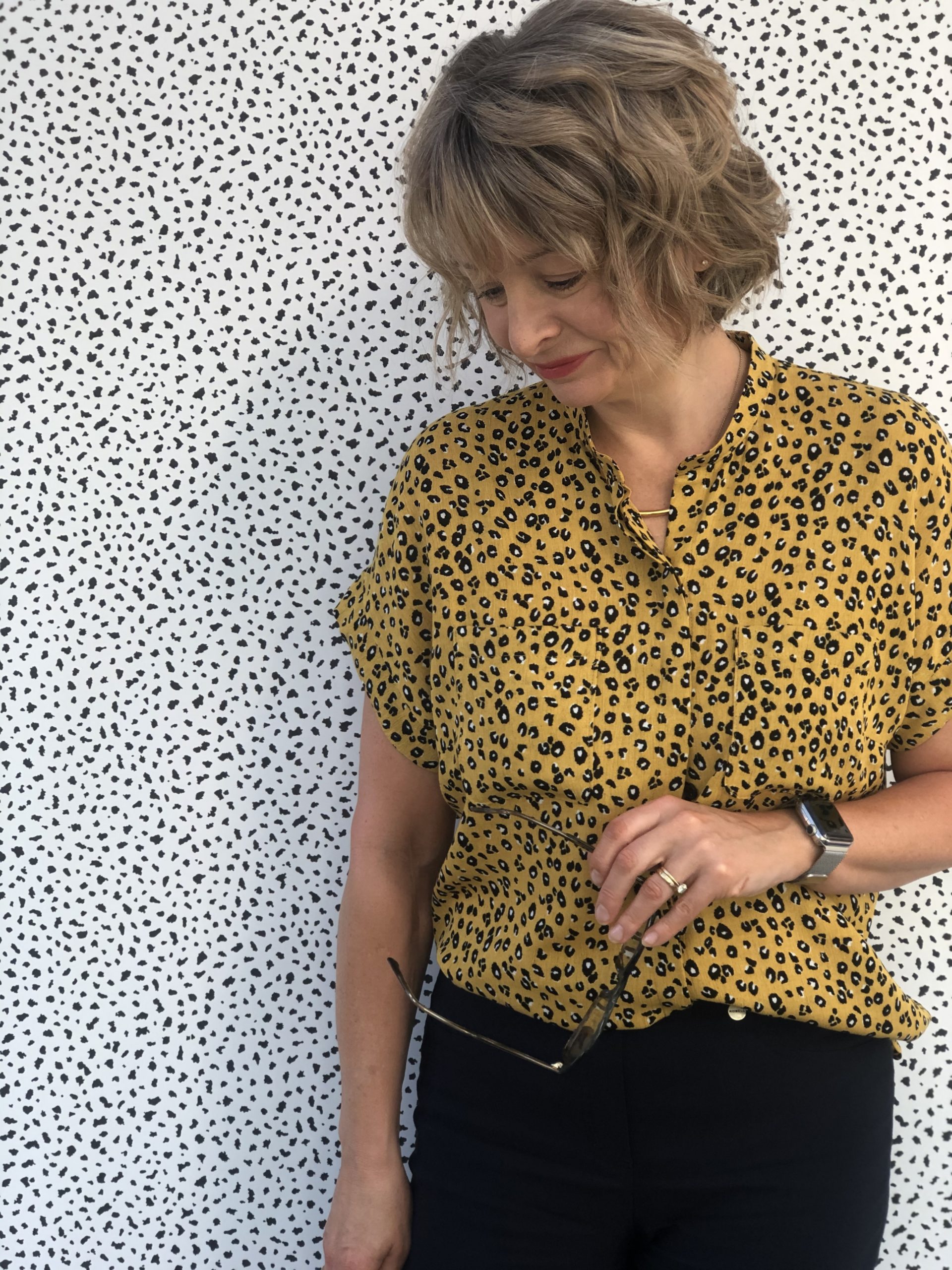 Lucie @love_lucie made and reviewed the Deer & Doe Melilot shirt, doesn't it look fantastic on her!
---

Here are the latest new sewing pattern releases from independent designers in the sewing community. We are passionate about championing indie designers in the sewing community and we are always looking for new sewing pattern designers we can feature. With over 200 designers from around the world creating patterns for us to sew with, there is a lot of choice. If you need some help finding your next sewing project search for more ideas using our sewing-specific search tool.
---
We love nothing more that sitting down at the end of the day and watching sewing blogs, it's always fun to see what patterns other makers have been sewing up or what they've bought in their fabric hauls! Each week we share sewing videos from the sewing community where you can pick up tips, sewing advice and catch up on the latest high street and fashion trends. You'll also be able to see what other makers in the community have been up to.
Suzanna at Threadquarters: Fabric Haul & Sewing Plans – Making ALL the Knits!
Helen at Stitch My Style: Replacing Darts With A Curved Seam – Transformational Reconstruction
Lizzie at Lizzie B: How to Make PDF Pattern Cards (for Mac and PC)
Victoria at Victoria Smith: My Birthday Fabric Haul
Tamlyn at Sewn On The Tyne: Daily Snippets E22 – New Fabric Haul and lingerie plans
Lindsey at Inside the Hem: How I Organize All My Large Notions & Supplies (Elastic, Bias Binding, Tape, etc)
Lisa at And Sew On: 6 New Garments and Some New Fabrics!
Kealy at Voice Of A Creative: Sewing Plans for May 2020 Half Term- Fabrics and Sewing Pattern Lucky Dip
Mel at Handmade By Ditsy-Tulip: An update on my creative life
Adele at Button & Pip: May Makes || Sewing Vlog
---

There is nothing better than listening to people talking about their favourite hobby while we sew. Grab yourself a cup of tea, get the sewing machine warmed up and sit down to listen to the conversations of sewing bloggers, indie designers and other makers on topics from how to design a new sewing pattern to sorting out your fabric stash. Here we have curated a list of sewing podcasts hot off the press this week. Have a listen this weekend for your weekly dose of making inspiration.
Sewing For The Weekend with Beth and Nina: Back With Calder & Beatrice
Love To Sew with Helen and Caroline: EPISODE 147: BIAS TAPE
Dressed: The history of fashion with April and Cassidy: Fashion History Now #8
Bande a Part with Rebecca & Beatrice: The New Dress
Sewing Out Loud with Zede and Mallory: Upgrading Your Sewing Machine or Serger
Sew and Tell with Meg, Amanda and Kate: Capsule Time — Episode 40
---

Each week we also share all the new fabrics, haberdashery and kits from independent sewing businesses that we work with. You'll find the latest fabric collections to hit the shelves, new haberdashery sales, offers and other exciting launches. Take a look at all the products that small businesses have curated from your perusal this week.
These new Art Gallery cottons from Lulou Designs are LUSH! These bright and beautiful colours are exactly what we want to wear right now.
You have to check this organic cotton sateen from Sew Me Sunshine, isn't it perfect? The combination of the checked print and the gorgeous shade of pink are making our hearts all happy!
We have a feeling this very pretty, very english, and very flowery cotton from Fabrics Galore is destined to become a pretty dress with a big swishy skirt!
In just a few days you can subscribe to Sew Hayley Jane's sewing subscription boxes again, but until then, we loved reading this post on their blog with tips on pairing patterns and fabrics together!
Who doesn't love having pockets in their garments and then feels the need to show them to the whole wide world.. This pin from Pink Coat Club will certainly help you with that!
Calling all linen lovers! Isn't this shade of indigo blue stunning? It's from Cloth Spot and we think it's irresistible!
Well HELLO there amazing new Mind the MAKER prints from Lamazi Fabrics! We could not love these more even if we tried..
Some of our favourite animals live on this fabric! It's a cotton from Cloth & Candy and the tiny little scarfs and hats are almost too cute too handle..
The combination of navy and aqua coloured yarns create a beautiful chambray effect on this cotton linen mix. We spotted it on The Draper's Daughter website and it's beautiful!
We want to make this skirt, and then swish around all summer long! It's McCall's 8066 from Sew Direct and we are loving the 'gathers for days' look!
---

We keep a handy list of sewing events, exhibitions and meet ups happening in the sewing community all over the world on our sewing social calendar here.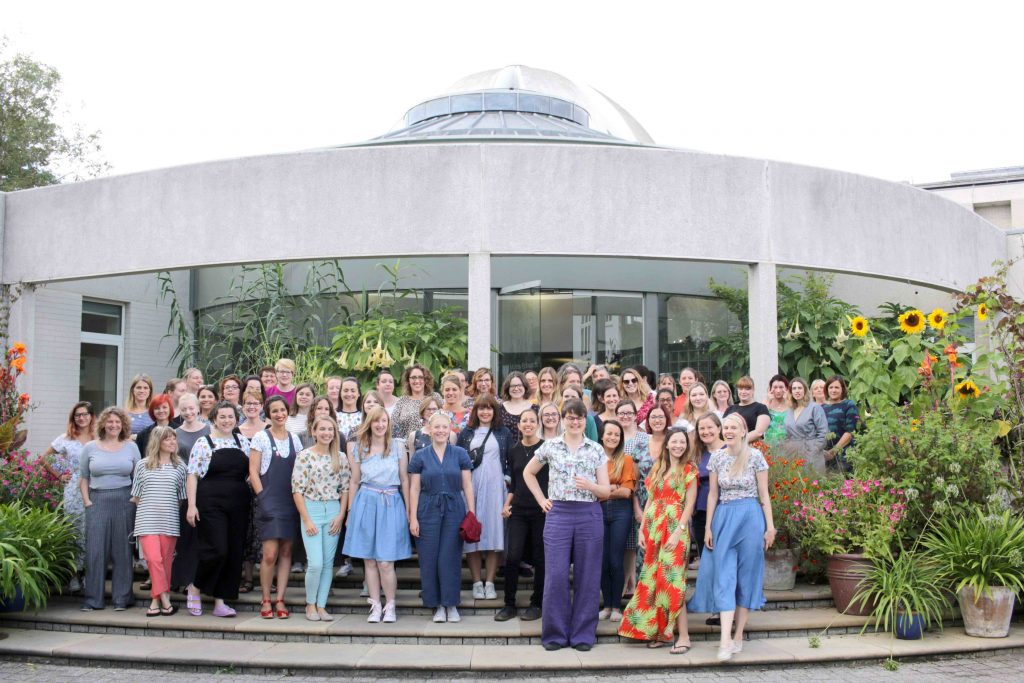 ---

Come and join our sewing Facebook group where we are chatting about sewing plans, new patterns and helping each other out with projects.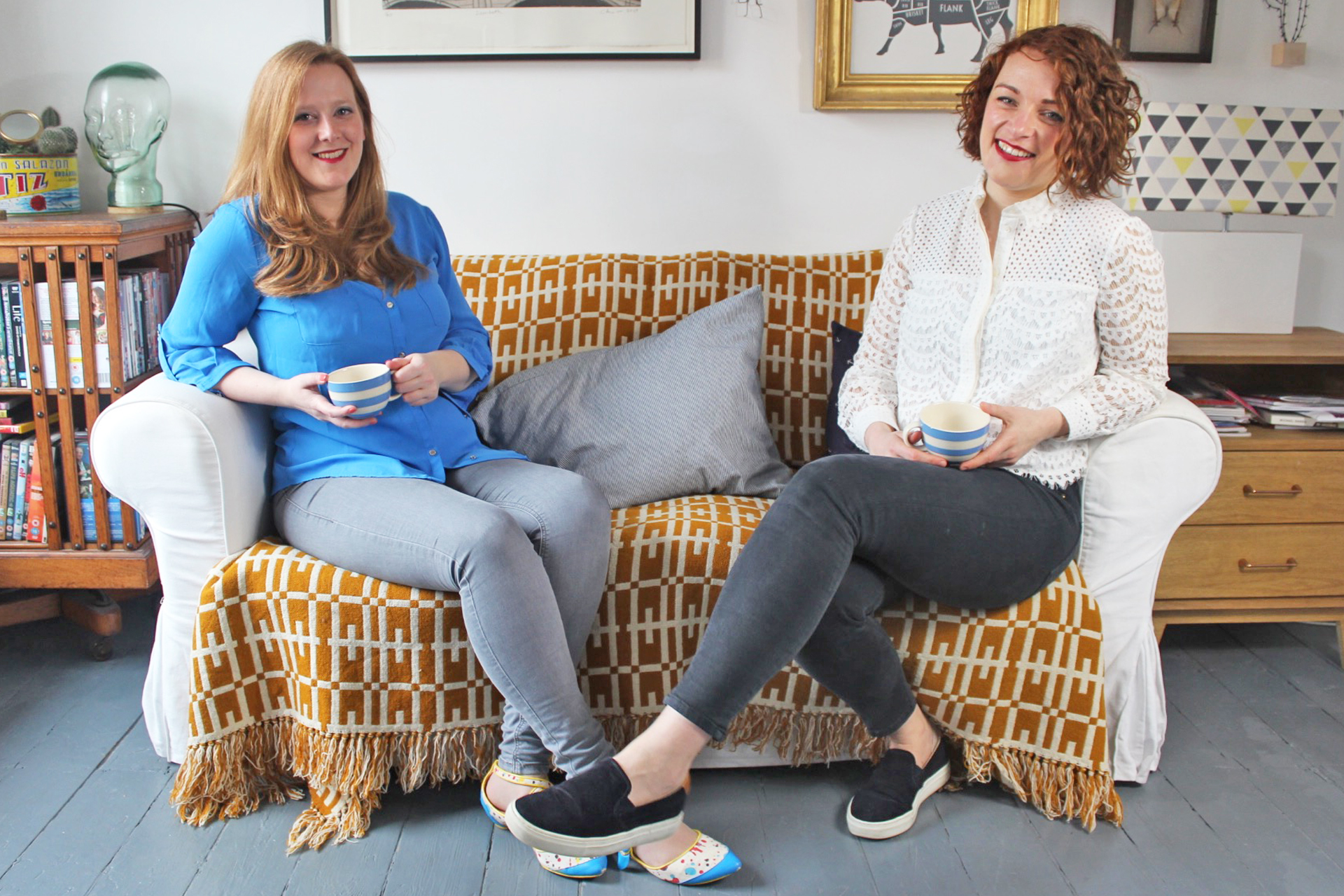 ---
The post Sew Reporter – 31st of May appeared first on The Foldline.