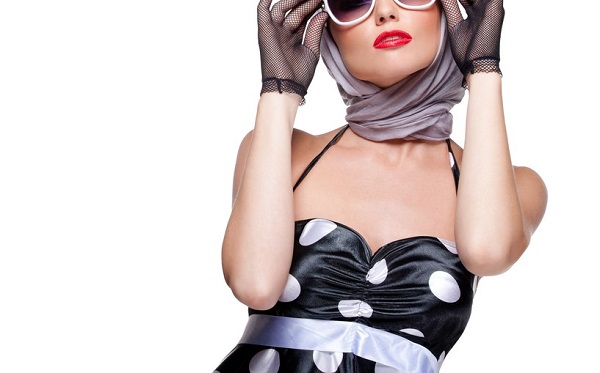 Image via Shutterstock
TikTok user Jasmine Chiswell, recognized for her Marilyn Monroe-like looks, has shown followers how people from various cities used to dress up back in the 1950s.
Chiswell loves the 1950s and decided to dress in clothes inspired by the era. She has been collecting vintage pieces from cities around the world, and decided to show fans how to style them based on fashion trends of the times.
Her video highlights 1950s fashion from cities like Hong Kong, Miami, Los Angeles and Chicago. "I want to teach people about the fashion from that era because I just love the style," she told
Insider
. As her first styling video garnered over seven million views, she then felt inspired to create a second video on fashion looks inspired by the 1950s, amassing over two million views for the latter.
With her blonde hair and bright red lipstick, some of the outfits donned by Chiswell include high-waisted shorts paired with a buttoned-down top, a muted gray blouse and pleated skirt, as well as an all-black ensemble with gloves.
Chiswell credited her husband, Maverick, who helped her gain the confidence to dress in the retro pieces.
@jasminechiswell
Which one is your favourite? 😃❤️ ##tiktokfashion ##vintage ##fashion ##style
♬ Dramophone - Caravan Palace
@jasminechiswell
Which One Is Your Favourite? 😃 ##vintage ##cityfashion ##tiktokfashion ##style
♬ Dramophone - Caravan Palace
@jasminechiswell
I FINALLY got my husband to make a tiktok with me! 😃🙌🙌 which style is your favourite? ❤️ ##goingpro ##tiktokfashion ##fyp ##foryou ##foryoupage ##4u
♬ In The Mood - kittyskosplay
[via
Insider
, opening image via
Shutterstock
]