Following on the heels of the news that incarcerated individuals in West Virginia will be charged by the minute for access to ebooks via state-provided free tablets comes word from another prison tablet technology group that appears to buck the trend of choking educational material access to vulnerable incarcerated populations. As of November 1, 2019, JPay (a Securus Technologies Company) began to grant free access to ebooks for incarcerated individuals in Ohio, as well as in Nevada, Florida, and other states which are part of the National Association of Procurement Officials and the Multi-State Corrections Procurement Office.+ Ebooks previously cost $.99 per title, according to the contract signed by representatives of each state. That $.99 fee went to JPay and was not distributed among state departments.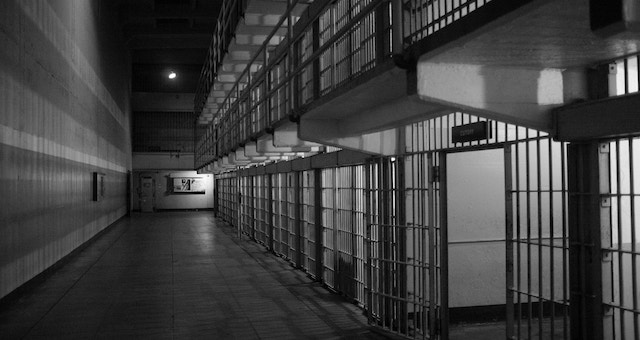 Ebooks on JPay tablets are sourced from Project Gutenberg, a volunteer group dedicated to making ebooks freely available to readers. Their library of free literature is made available to foster education, entertainment, and literacy and is accessible to use and distribute freely across the U.S.
For those in Ohio prisons, this policy change gives greater access to materials once inaccessible. In early 2019, Ohio prisons began rejecting book donations* from trusted partners, allowing book access only through JPay tablets. Print books were returned to volunteer organizations which work directly with prison systems nation wide and those books never reached the hands of incarcerated individuals.
Sara French, Deputy Communications Chief for the Ohio Department of Rehabilitation and Corrections (ODRC), said those decisions werent made on a state-wide basis, but instead, were made institution by institution.
DRC follows AR 5120-9-19 which allows books to be received from distributors subject to the Wardens discretion to refuse to receive books that may compromise the safety and security of the institution. Some wardens have banned specific distributors from sending books, but there are no bans of all books across the board. Book donations may also be rejected if they are sent to a specific inmate without the Wardens prior approval, or if the sender is not a publisher or distributor, French said.
Statements like Frenchs highlight why censorship thrives in American prisons. Significant latitude is given to individual institutions, while green-lit donors are vaguely defined as publishers or distributors. The $.99 ebooks appeared a great alternative to the limitations placed on access to print materials for individuals in Ohio facilities. French mentioned that the actions taken by those ODRC facilities to disallow donations came as part of a response to instances where contraband entered an institution in a book package. They have recently revisited that policy and will be permitting family or friends to place orders, as long as the package is received directly from a publisher or distributor.
When asked to provide insight into the instances of contraband coming through book donations to prisons, French declined to answer.
In Washington state earlier this year, claims of contraband in donated books were unsubstantiated. A lack of oversight perpetuated falsehoods about contraband entering facilities via print material in the mail. New York City recently claimed visitors at Rikers Island had brought in contraband via books during visitation sessions, leading to severe punishmentsand, as it turns out, there was no contraband in said books at all.
With the decision to make ebooks free on JPay tablets, Ohio incarcerated populations have the ability to acquire Project Gutenberg books without cost. But auspicious timing of JPays decision to eliminate ebook fees is hard to ignore. Global Tel Link (GTL), which provides tablets for states like West Virginia, is one of JPays biggest competitors in the market. JPay sees their elimination of ebook fees as laudable, particularly in light of print material restrictions across the country.
We believe it is essential that reading materials are accessible in correctional facilities and were proud to play a role in that effort. With some agencies updating their tangible book policies with added restrictions for security reasons, we chose to make our eBooks catalog free to ensure all incarcerated individuals with tablets have access to books, said Jade Trombetta, Head of Marketing and Media Relations at JPay.
What JPay doesnt say is theyve collected untold amounts of money from incarcerated populations for ebooks and profited off the free work of Project Gutenberg volunteers.
Project Gutenberg has been informed by third parties that items from its library are being bundled with non-free, for-profit products. In particular, we have been informed that prison populations are being sold electronic tablets, and Project Gutenberg eBooks make up some of the content on those tablets, said Gregory B. Newby, Chief Executive and Director of Project Gutenberg. Project Gutenberg has no relationship with any company that is selling content in prisons. Any commercial use of the Project Gutenberg name, which is a registered trademark, is governed by the small print license included within every Project Gutenberg eBook.
Incarcerated individuals make little money for their labor. In Ohio, the average worker in non-government prison jobs earns on average between 10 cents and 17 cents per hour. Those wages are used to purchase anything not gifted to them by friends and family. Money isnt being spent solely on entertainment available via tablets. Their meagre wages are used to purchase ready made food, personal hygiene products, clothing, beverages, mail supplies, and other basics at commissary. A $.99 ebook under the original contract would be between seven and nine hours work for an individual for books like The Declaration of Independence,The Book of Mormon, Rogets Thesaurus,and thousands of other freely-available Project Gutenberg titles.
Indeed, ODRCs list of ebooks available on JPay tablets lists Project Gutenberg as the publisher on each title. But according to Bryant Terrazo (pseudonym), an individual currently incarcerated at an Ohio facility, ebooks purchased for $.99 prior to November 1 did not include Project Gutenberg anywhere on them, labeling them as materials created by the organization. After ebooks were made available freely, each title now bears a short introduction and a big label at the end, identifying them as Project Gutenberg titles.
This sleight of hand may be why JPay hasnt paid Project Gutenberg royalties, per their small print license. The ebooks werent labeled as part of Project Gutenberg until after they were made free, despite the fact that the ODRC named Project Gutenberg the publisher in house.
The relevant aspects of the Project Gutenberg license and associated terms of use are that free redistribution is permitted without limitation, and that non-free redistribution is subject to royalties for use of the Project Gutenberg name, said Newby. In the past, we sent a letter to a company that was selling Project Gutenberg eBooks to prisoners with a per-item fee, but the company had not paid the required royalties. We were informed at the time that the company would instead make those eBooks free for use, and would refund any fees paid by prisoners.
The change in JPays policy as of November 1 seems not to come from benevolence, but potential litigation. Equally confounding is that ODRC and JPay continue to shift information about the change in policy and cost for ebooks.
JPay has been a valued partner of ODRC since 2009. The JPay tablets were introduced in 2013. Incarcerated individuals purchase the tablets, or their loved ones can purchase the devices for them [] the tablets provide access to media such as music, games, movies, Newsstand and free eBooks. The JPay eBook catalog holds more than 30,000 titles with genres ranging from adventure, humor, religion, education and more. Books are made available via the open source website Gutenberg library, said French in a statement dated November 20, 2019.
Ebooks were touted as free in the statement, with free eBooks emphasized at the end of a list of paid materials available via JPay.Frenchs comments were revised in an email dated December 4.
Previous emails we miss stated the price and up until November 1stwe were charging the contracted price of $.99 per ebook.The no cost option starts as of November 1st and no refunds will be issued for usage prior to November 1.
According to French, ebooks were notfree until November 1, as the above statement initially said. Instead, they were $.99 each, per the contract with JPay. As was already addressed, those fees would notbe returned to individuals.
JPay has similarly tangled their statements about the costs related to ebooks in Ohio.
We understand the value of reading and the importance of making eBooks accessible, which is why we chose to make all eBooks free in every agency we serve they have always been free for Ohio DRC incarcerated individuals, said Trombetta in an email dated November 13. According to her statement, despite the fact that the contract stated ebooks were $.99 each, Ohios were always free.
On November 28, Trombetta edited her previous statement.
I misspoke regarding Ohio, while eBooks are now free, they were not previously free in that state, she said, adding, This means there are no longer fees associated with eBook downloads, although fees that were previously applied will not be refunded.
Why the confusion emerged with both the ODRC and JPay is unclear, as the contract clearly states ebooks cost $.99. Trombetta asked the initial statement about ebooks always being free in Ohio be struck from the record, but given the same quick change in statements from ODRCs spokesperson, it cant be. Both JPay and ODRC in their communications outside their organizations have issued corrections and changes, adding up to a whole lot of confusion and creative means of skirting notice from outsiders, including Project Gutenberg.
Its Trombettas statement about Project Gutenberg, though, thats most telling.
In the past we have submitted a percentage of eBook revenue to Project Gutenberg, as per their standard terms of use, she said. When asked to elaborate on what percentage was given to Project Gutenberg, as well as how many ebooks were sold to Ohios incarcerated individuals via JPay, Trombetta did not respond.
Numerous subsequent followups went unanswered.
The ODRC also declined to respond to a question about why incarcerated individuals wouldnt see fees paid for previously purchased ebooks refunded now that all ebooks were available for free. French stated that only if individuals have problems with previously purchased titles, they may be issued a refund.
Although Ohio and other states involved in this contract with JPay arent invoking the same Draconian tactics to profit off incarcerated individuals that organizations like GTL are, this swift move to make ebooks freely available not only continues to take advantage of a vulnerable population, showing itself not to come from a place of rehabilitation, but also highlights the lengths to which organizations will go to skirt legalities and profit from freely available work done by volunteers eager to spread literacy.+ Project Gutenberg, keenly aware of situations like those in West Virginia but with their hands tied as to the legal loopholes made by those companies to avoid lawsuits, has an ace in the hole here.
Whether or not JPay will pay up remains to be seen.
This isnt a win for incarcerated individuals. Its a distraction from the bigger issues of censorship in Americas prisons, and a move cleverly made to shine the reputation of JPay and the ODRC, already under significant criticism from advocates for prison justice and reform. Why is JPay claiming they paid Project Gutenberg when they didnt, and why arent they refunding the money as promised?
Further Reading and Notes
+Word of this change came prior to JPay issuing a press release clarifying where ebooks would be made freely available. Its not just for states in this agreement. Ebooks are free for all facilities that use SecureView and JP5 tablets across 25 states.Jurisdictions outside Ohio are advised to investigate the costs of these JPay tablets and specifically, how much money has been siphoned from incarcerated individuals from previously purchased ebooks.
*The new director of the Ohio Department of Rehabilitation and Corrections (ODRC), Annette M. Chambers-Smith, took post in January, following her tenure as general manager for JPay, the same company with whom the ODRC contracts its tablets.
Anand Giridharadas, editor at large for TIME, recently dug deep into the giving back statements made by GTL and how numerous institutions and politicians have profited from the underpaid labor of incarcerated individuals.
Securus, owner of JPay, has used the negative press surrounding GTL and their charge per minute scheme as a means to market their decision to go fee-free for ebooks. This paid-for press release from Securus has made its way into newspapers across the country.
A recently released individual whod been incarcerated in Louisiana discussed costs for Project Gutenberg ebooks via JPay tablets on Twitter with Michelle Dillon at Books To Prisoners Seattle.